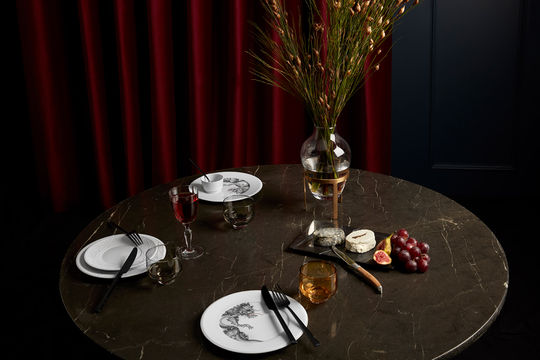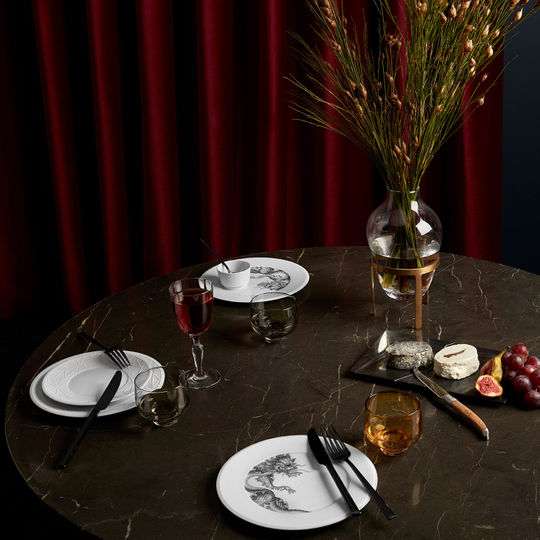 Meissen Porcelain Manufactory, one of the oldest German brands, was asked us to contribute to the Vitruv collection a new line of tableware. The Vitruv collection is a modern & minimal usage of the Meissen luxurious handcrafting abilities. In order to launch this new product and to focus on the target group, we followed specific steps to reach our aim.
01 Target Audience
​1. Activate new customer. 2.Activate new market. 3.Generate pr. 4.Generate revenue. 5.Generate data. 6.Test. Sleek and chic, this brand-new service form of Vitruv comprises various understated elements, bringing together various finishing touches that each reflect the essence of MEISSEN. The target audience for the Vitruv collection was focusing on a design affiliate male age 38-50. We created a visual apporoach that would mainly attract a male audience which is interested in handcrafted design objects.identify primary and secondary aim.
02 Define Product Launch Aim
​1. Identify primary and secondary aim. 2. Activate new customer. 3.Activate new market. 4.Generate pr. 5.Generate revenue. 6.Generate data. 7.Test The aim for this collection was to mainly speak to a male client as existing clients as well as new customers and generate sales.
03 Identiy Marketing Channels
The marketing channels are focusing on sales chanels on social media, e-commerce, direct mail as well as offline sales channels like advertising and sales folders.
04 Build a campaign
​1. Set a launch date. 2. Confirm a marketing channel approach ("Go to market" plan, budget, team, timing, aim). 3. Create campaign assets. 4. Share product marketing strategy with key sales channels: web, pr, in-store, social media
05 Activate Sales Channels
​1. Check: -all sales tools -assets are ready -product is available -price confirmed -stockists confirmed. 2. Activate website campaign update all above. 3. Activate in-store signage, events, packaging - brief team on -financial goals, data analysis. 4. Activate social channels & pr channels - events, exclusives, ambassadors